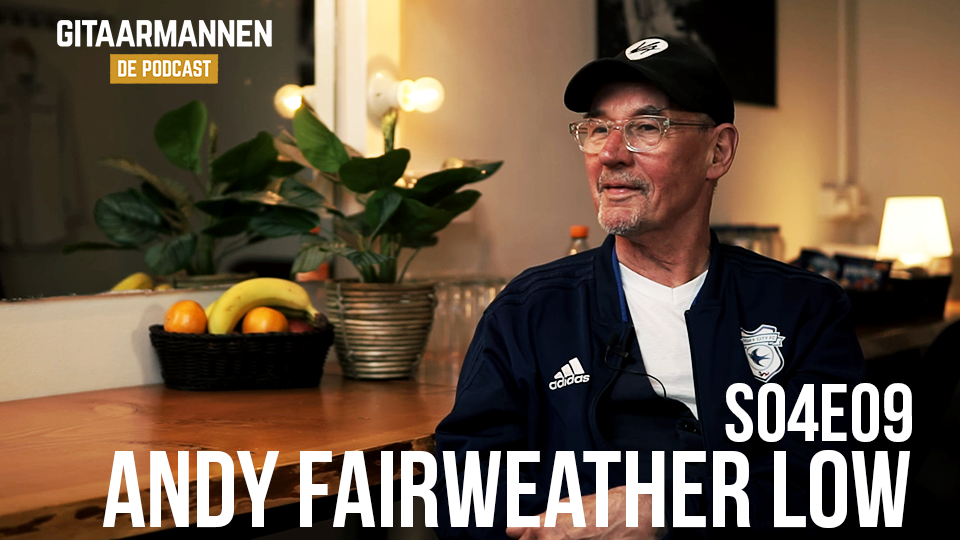 In this podcast interview you will hear Andy Fairweather Low. A really great singer and guitar player from the UK. His band Amen Corner (known from the hit '(If Paradise is) Half as Nice') put him in the spotlight. Later on in his career he played with Eric Clapton, Roger Waters, George Harrison, The Who, Jimi Hendrix, Stevie Nicks, David Crosby and many, many more. What a great guest Andy is, talking all about his time in Eric Clapton's band, playing with Beattle George Harrison, getting called up by Roger Waters from Pink Floyd to come and play in his band. The story's are numerous! But what really inspired me is the man's holy fire for his music and instrument. At the age of 74 he is still hungry to make new music and to throw his music out into the world! An inspiration for all of us!
Side note:
One of my all-time favorite albums is the Iconic Unplugged album by Eric Clapton. When I got the chance to interview ánd play the support of Andy Fairweather Low at 'De Boerderij' in Zoetermeer; it definitely was a no brainer. Andy played guitar in Eric's band during the recording of that MTV Unplugged album and his playing always caught my ear.
Enjoy my hour long conversation with the one and only mister Andy Fairweather Low.
—
SUPPORT GITAARMANNEN, DE PODCAST!
Want to help me make more content? Support my 'Gitaarmannen, de podcast'.
Donations: http://bunq.me/edmusic
Monthly support (patreon-esque): http://petje.af/edstruijlaart
QUESTIONS/REMARKS?
Send an email: info@gitaarmannen.nl
ED LIVE
Check my live on stage. For tourdates: www.edstruijlaart.nl/tour
RADIO
Every saturday and sunday you can hear me on Dutch radio station Radio Veronica. Time: 18-20
More info: www.gitaarmannen.nl
#gitaarmannen #andyfairweatherlow #edstruijlaart